Empower your sleep with CELLIANT® technology.
CELLIANT is a medical technology engineered for better sleep. You can find it woven into textiles and as a coating on fabrics.
There are 8 peer-reviewed published studies that demonstrate CLLIANT's effectiveness and the benefits of infrared energy, Celliant is designated as a Class 1 Medical Device, with an impressive range of scientifically validated benefits.
Discover how CELLIANT's blend of natural minerals and 88 trace elements can help support superior sleep.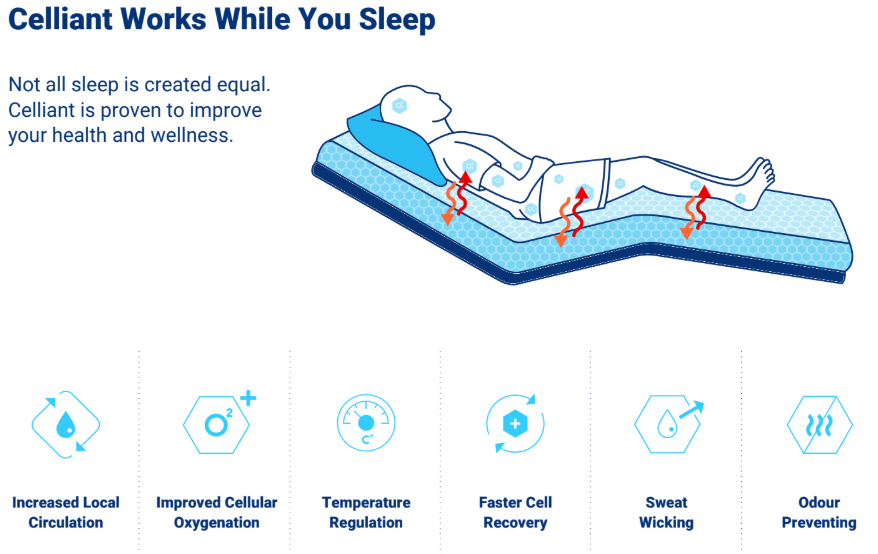 Supporting humans. Enriching sleep.
CELLIANT increases your local circulation when you sleep, leading to longer, more restful nights.
Its unique mineral blend converts body heat into full-spectrum infrared energy, which can be absorbed and used by your cells.
Studies have shown that one of the main effects of CELLIANT is better local circulation.
But how does better local circulation add up to getting a good sleep?
Your body controls its internal temperature through thermoregulation – a process heavily affected by circulation efficiency. The better your circulation, the easier your body can maintain a comfortable temperature, making it less likely you'll wake up hot and sweaty.
Increased blood flow can also improve muscle oxygenation. Your muscles rely on oxygen to work well, so better tissue oxygen levels mean you may feel less fatigued. An increase in muscle oxygenation won't necessarily help you drift off, but you'll certainly wake up feeling more energised.
Seniors Plus by SleepHive sleep systems are defined by their enduring quality.
The surfaces of our mattresses are coated with a layer of CELLIANT technology, helping them resist abrasion damage and everyday wear. We know that good sleep powers human success, so we made a sleep solution that delivers, night after night.
Go to sleep each evening in a bed that looks and feels the way you bought it.
Wake up each morning revitalised.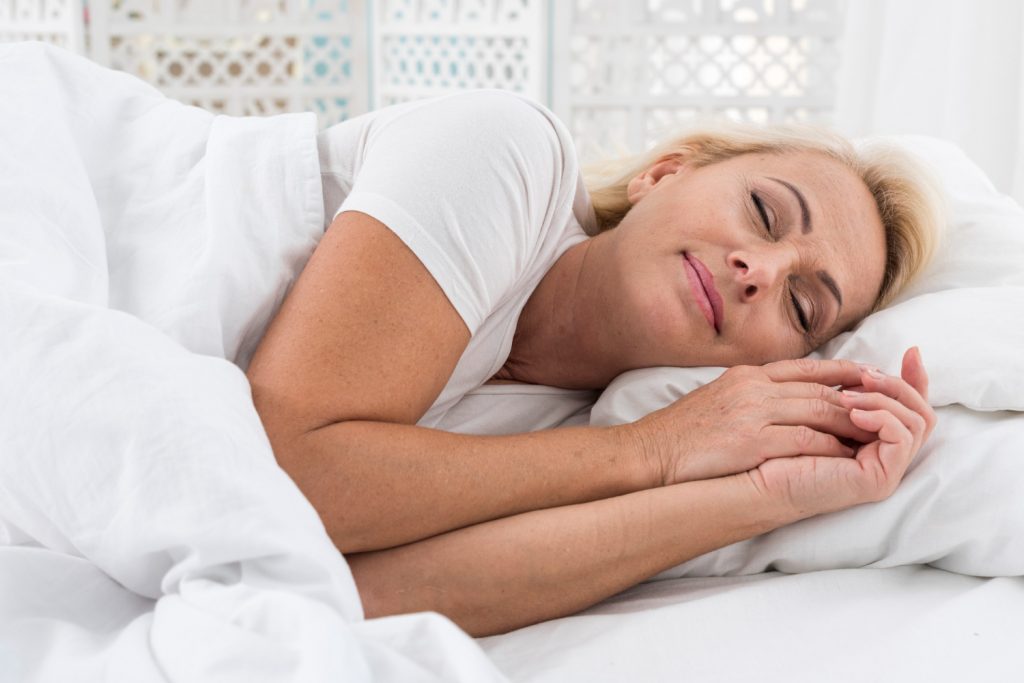 "These results show tendencies toward the use of CELLIANT mattress covers in order to improve sleep."
                                                                  Explore our range of CELLIANT-enhanced sleep solutions.
CELLIANT® bedding products are designated as Class 1 Medical Devices and have been notified on the Australian Register of Therapeutic Goods (ARTG) and the New Zealand Web Assisted Notification of Devices (WAND).
CELLIANT® Fibre is manufactured by Hologenix, LLC, 17383 Sunset Blvd Suite A420 Pacific Palisades, CA 90272, USA. Celliant® is a registered trademark of Hologenix, LLC. In Australia, CELLIANT® is sponsored by Perform-Tex Australasia, PO Box 1083, Hartwell, Victoria 3124, Australia. In New Zealand, Celliant® is sponsored by Perform-Tex Australasia, 75 Boston Road Mt Eden, Auckland 1023 PO Box 96016 Auckland 1342.